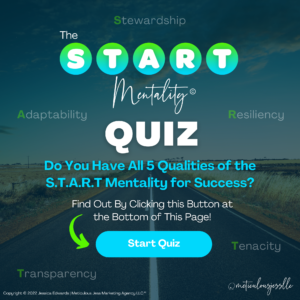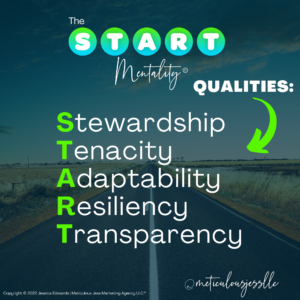 Find out which of the five characteristics of the

Mentality© for Success you currently encompass by completing the quiz.
Click the button at the bottom of this screen to start the quiz!
By the way, it IS possible to obtain ALL FIVE qualities, as this is not a personality quiz but a MENTALITY quiz. Your mentality can be changed with awareness, reflection, and hard work. By understanding where you currently stand, you can begin to reflect and create a plan of action to improve to fully and consistently embody all five qualities of this

Mentality© for Success. Read more about this mentality by reading our blog post. Click here to read it.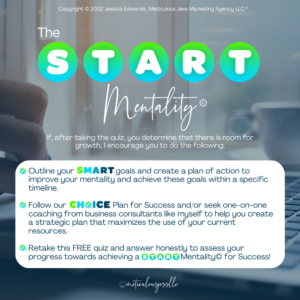 Click here to read our blog post about

Goals
PLEASE REMEMBER: YOU WILL NOT BE JUDGED FOR YOUR RESPONSES, AND YOUR ANSWERS ARE 100% CONFIDENTIAL. THIS IS FOR YOUR OWN BENEFIT SO BE 100% HONEST WITH YOURSELF AS YOU COMPLETE THIS QUIZ.
ALSO: Please read each question carefully and remember that each question is unique from the others. Do not get into a habit of answering 1 or 5, as 1 and 5 may mean completely different things from one question to the next. Trust me, you will want to pay close attention to get the most accurate results possible.
Please reach out to [email protected] if you have any questions or would like to book a one-on-one coaching session!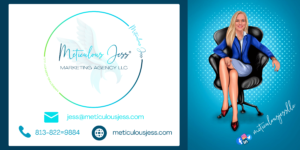 P.S By submitting your quiz results, you agree to our Policies, mainly permitting us to add you to our email list, where you will get more useful resources and be the first to know about the book release, Meticulous Jess news, and more! You can unsubscribe at any time but we hope you will stay!
| | |
| --- | --- |
| | You must fill out this field. |
| | You must fill out this field. |
| | You must fill out this field. |
| | You must fill out this field. |